Click the link just below to go to the Art Bead Scene post featuring some amazing raku artists. I am so honored to be included in this talented group!
http://artbeadscene.blogspot.com/2015/07/ceramic-raku-art-beads.html
Here are a few of my unusual little treasures ...
Some of the softer colors from a firing done this spring. These pods are actually pendants. They each have a hole in the top to add to your project. Love the pale pinks, blues and metallics.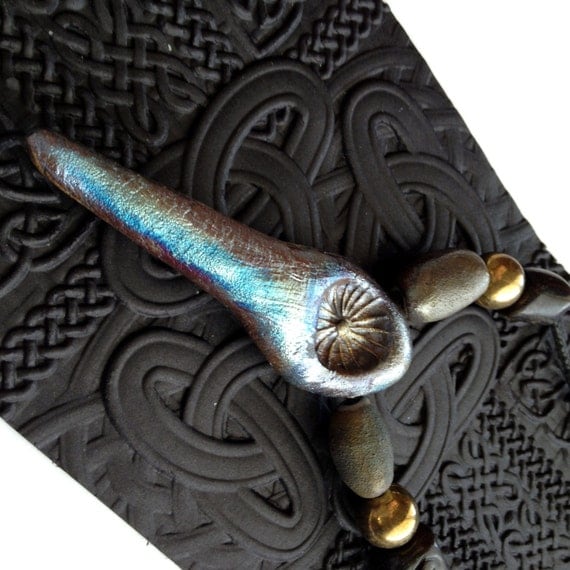 Finished Pendant using raku pod.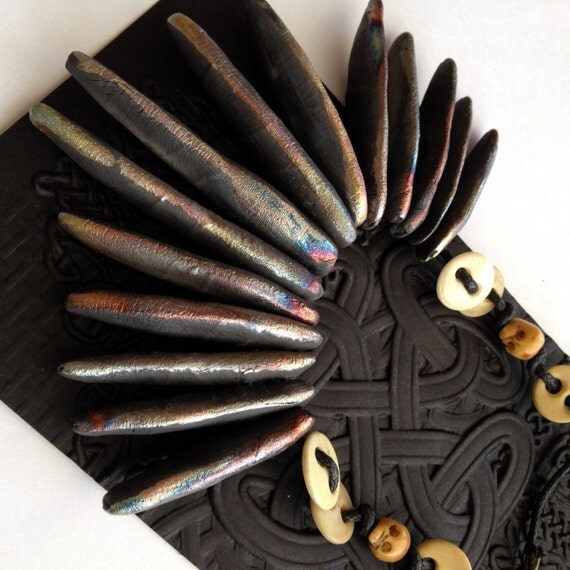 Another finished piece using an on the edge spear. The raku glaze is only on the edges of the pendants...turned sideways to add more dimension.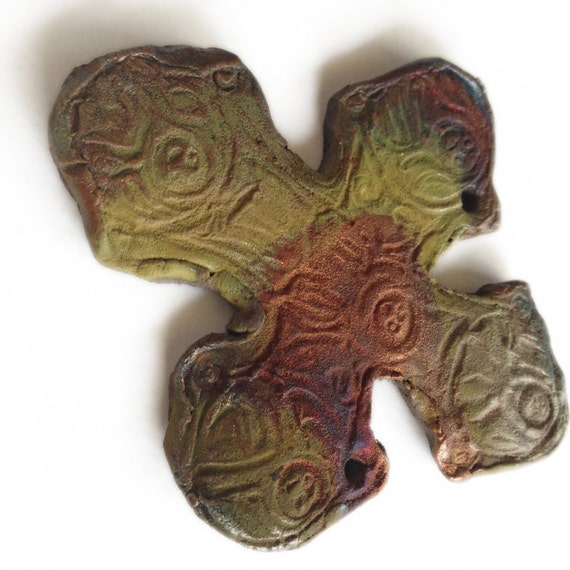 Raku always has a mind of its own:) I was hoping for soft blues and metallics but was offered this wonderful earthy mixture of color. Reminds me of an ancient patina bronze. It is always a surprise when I open the kiln!
Because of the randomness of the raku process and the requests I get to repeat a color combination...I have been playing around with a faux raku technique. I am using Gilders Paste and other vivid high pigmented washes and achieving some rather interesting and colorful results. I am quite pleased so far with the experimentation:) I sometimes have a hard time distinguishing which is which and have to turn to the back to see if it is smoke black or natural:) It also helps that I can work in the comfort of air conditioning and can binge watch my favorite TV shows:) Faux Raku is fast becoming one of my favorite past time activities:)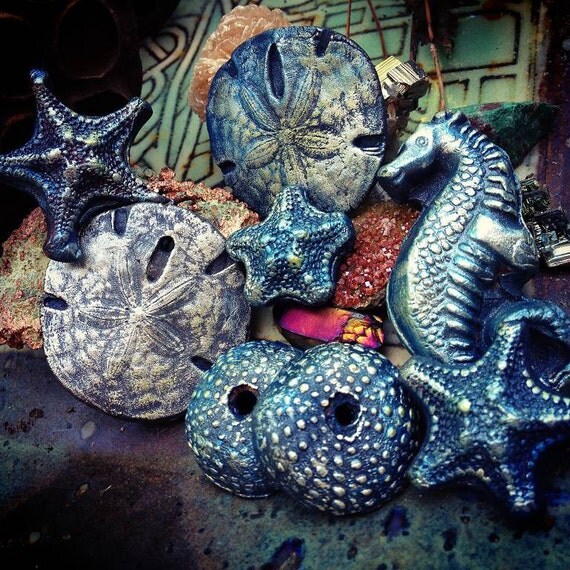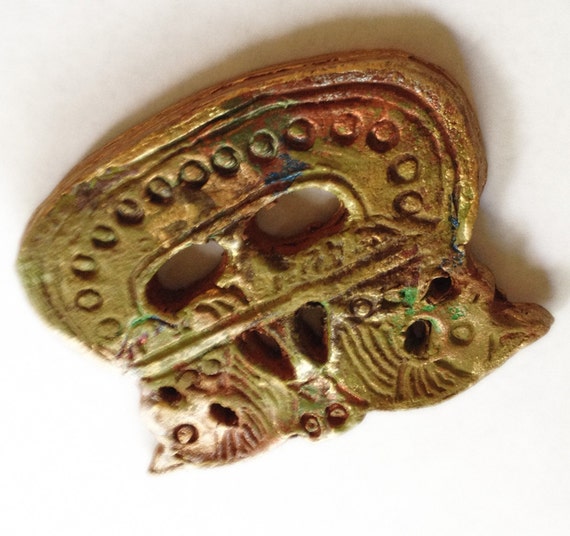 This is my faux raku version of the pendant from above. Which is which??
With the faux raku I can create vivid color on both sides of pendants. That helps if the piece will be seen on both sides as in dangling earrings.
Thanks so much for visiting. Please do visit the Art Bead Scene blog to see amazing raku work from some of the best around:) As always...Health, Happiness and Abundant Creativity to each and all!!