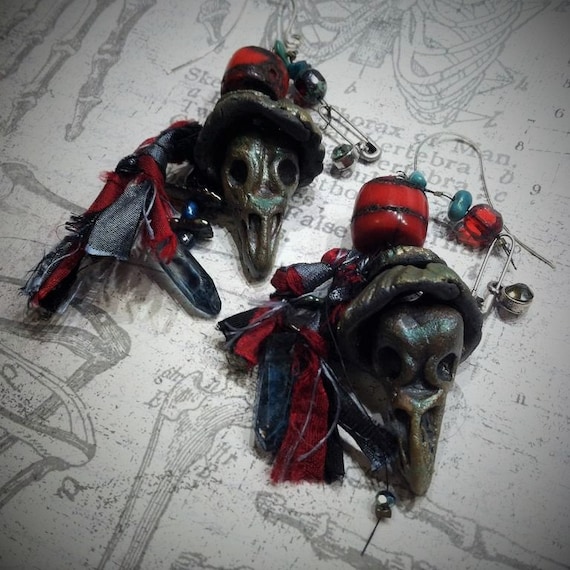 Raku Crow's Passion Assemblage Dangle Earrings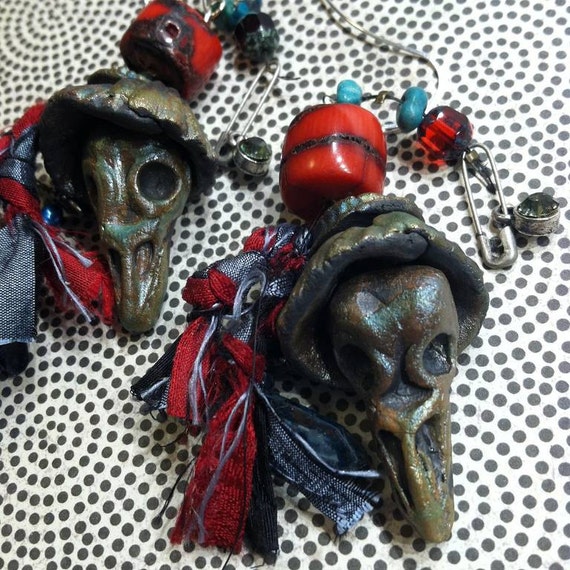 Crows love to collect sparkly items:) So I have included crystals, safety pins, beads, baubles, coral and silk ribbon. The raku crow skull is topped with a raku textured cap and one of my eye of newt pieces. All are attached to strong thin wire and crimped into place. Stirling silver ear wires complete the earring. Fun to put together:) They dangle approx. 4 inches from top of ear wire...3 inches assemblage piece.
This was such a fun piece to put together:) All kinds of creepy Halloween fun:) Listed in my Etsy shop today.